How To Use Your Wake Sympl™
1. Fill Your Free Water Bottle To The "G"
2. Add 1 Scoop of Wake Sympl & Shake.
3. Place On Your Night Stand
4. Wake, Shake, & Drink!
Hear Why Everyone Loves Wake Sympl
⭐️⭐️⭐️⭐️⭐️
"This product works. Plain and simple. It's a nice welcome change from coffee which would make me jittery and lead to a midday crash. It's completely changed how I wake up in the morning. I drink a little in the morning and it keeps me going all day I don't have that mid day crash."
⭐️⭐️⭐️⭐️⭐️
"I love two things about this product. The first one is that it works! No jitters and I'm immediately awake to begin my morning ritual. The second is I get to plan my morning the night before by getting my wake sympl drink ready for the morning."
⭐️⭐️⭐️⭐️⭐️
"I was pleasantly surprised by the taste and effectiveness of this product."
1) All-Natural Energy
Each bottle containsall-natural, 100% organic ingredients extracted from the best plant-based sources, giving you high levels of antioxidants more readily absorbed by your body. 
2) Mood Boosting Nootropics
Our nootropic blend gives you clean energy while reducing stress and anxiety to start the day in a calm and focused state.
3) Cellular Hydration Blend
You lose a pound of water each night through exhalation. Our Formula is packed with electrolytes to Instantly rehydrate you in the morning to have your brain function optimally. 
All-Natural Ingredients
L-Theanine
When mixed with caffeine, it allows for all the brain-boosting effects without the jitters and anxiety you get from a regular cup of coffee. 
KSM-66 Ashwagandha
A patented form of ashwagandha shown to eliminate brain fog and enhance the body's resilience to stress. 
 Green Coffee Bean
Caffeine from organic green coffee bean  keeps you feeling laser focused, without the crash, headaches, or jitters. 
 Electrolyte Blend
Fuels peak cognitive performance with the perfect balance of hydration
GABA (Gamma Aminobutyric Acid)
An amino acid that pumps the brakes on overexcited neurons, when paired with caffeine it keeps you calm and centered.
Spectra
A patented form of 29 fruits and vegetables jam-packed with antioxidants to eliminate free radicals. 
Pure & Sympl In Every Bottle
Customer Reviews
My new favorite routine!
Live Sympl has easily become my favorite part of my routine. It offers the most gentle but effective wake up and promotes positive feelings and thoughts to begin each day. It has a great and refreshing taste that leaves me excited for the next day's drink. Live Sympl helps me focus and prioritize throughout stressful workdays that seem to demand your attention to several problems at once. It has also been great on my days off to help me keep up but also relax and enjoy play with our small children. Extremely impressed by this product and am sure that Live Sympl is a great way for anyone to begin their morning!
12/21/2022
Angela P.

United States
I LOVE SYMPL
Sympl is the best energy drink! I get a lot of jitters and my heart rate goes up when i drink coffee or tea that i have avoided both of them for years. I would never be able to sleep after I drank coffee or tea. I love how Sympl doesn't make me feel jittery!!! I am always so tired in the morning and after a sip of Sympl I feel like I can conquer my day, be it working or just living my every day to day! The flavor is so delicious too. Best energy drink ever!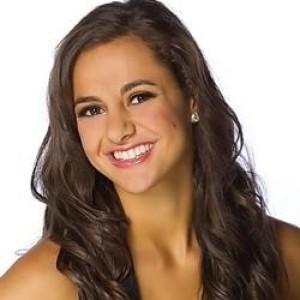 KL
12/02/2022
Kyle L.

United States
Love this product!
I am always skeptical about these kinds of products, but this one is incredible. For starters, it tastes great and is super easy to consume. It's been a fantastic addition to my morning routine. I feel more alert and have so much energy throughout the day.
11/19/2022
Bianca V.

United States
Wow, this product has changed my morning routine!
I've been using Wake Sympl for about a week now, and the difference in my energy levels is incredible! I used to drink 2-3 cups of coffee every morning, and usually would have one more around that 3pm mark. Since I've started using Wake Sympl, I've cut down to half a cup per day and will probably stop drinking coffee altogether! It tastes amazing and keeps my energy levels up all throughout the day. Love this product!
11/15/2022
Ian C.

United States
Great Taste, Great feeling
Coffee makes me anxious. And I'm skeptical of all this those energy drinks on the market, especially if they taste or feel like soda in my mouth. This is a healthy alternative and I didn't feel a crash like most coffee aficionados have to apologize about. I'm neither a day shift or night shift person. I work in entertainment so my daily routines and schedules are always extended and never regular. Livsympl tastes like a yummy natural tea. It feels like tea. No jitters. Just clean energy that keeps me sharp and awake. Not hyper. And I don't know if it's just my imagination or not but I sleep better ever since I started taking some servings. It's simply good natural energy for busy bodies like you and me.